Blog
By Brian Hill
Check cashing is a relatively simple business. An individual has a check made out to him. He may not have a bank account, may not want to wait for the check to clear, or may not be able to get to his own bank to get his money quickly. He presents the check to the check-cashing business. The check-cashing business verifies his identification, asks the client to endorse the check and gives him the amount of the check less a transaction fee. The business then deposits the check in its bank account. As simple as the business is, there are inherent risks ans regulations that must be followed. Your smal business may offer strictly checkc ashing services only, offer bill paying, money orders and payday loans in addition, or be part of another operation, such as inside a convenience store.
By David Meyer
More people are now searching online for how to buy bitcoin than they are expressing interest in buying gold, according to a new report.
Per Bloomberg, the surge in the cryptocurrency's attraction is coinciding with a well-performing U.S. stock market to reduce interest in gold, that traditional safe haven. The news service looked at Google Trends to discover that "buy bitcoin" is now a more popular search term than "buy gold."
By David Goodboy
What makes more sense, gold or bitcoin? Just a few short years ago, this question would have elicited howls of laughter from 99% of investors.
Bitcoin adherents were ridiculed by nearly everyone for even being involved with the product. Gold bugs are still exclaiming, "How dare someone even compare a faddish digital currency, not even a decade old, to thousands of years of gold's history?".
Even today, in the midst of what is one of the most fantastic bull runs of all time in any investment, bitcoin and the other cryptocurrencies are nowhere near mainstream acceptance. Many investors doubt bitcoin's worth, even wondering if it has any true value at all.
Despite the massive gains, when compared to gold, bitcoin is a mere blip on the timeline history. But it's this widespread doubt and fear that make bitcoin superior to gold as an investment.
The public never gets fully involved with novel, world-changing technologies until after the first explosive move higher. Smart investors are quietly amassing bitcoin and the other blockchain-based assets during what I see as the early stage of a massive bull run.
I do not doubt that digital currencies and their blockchain blackbone are the future of global commerce. In fact, it;s apparent that the entire economic system is being forever altered by this technology. Investors who understand the changes taking place have already made fortunes, and there is still tremendous upside to come!
By Rachel Wolson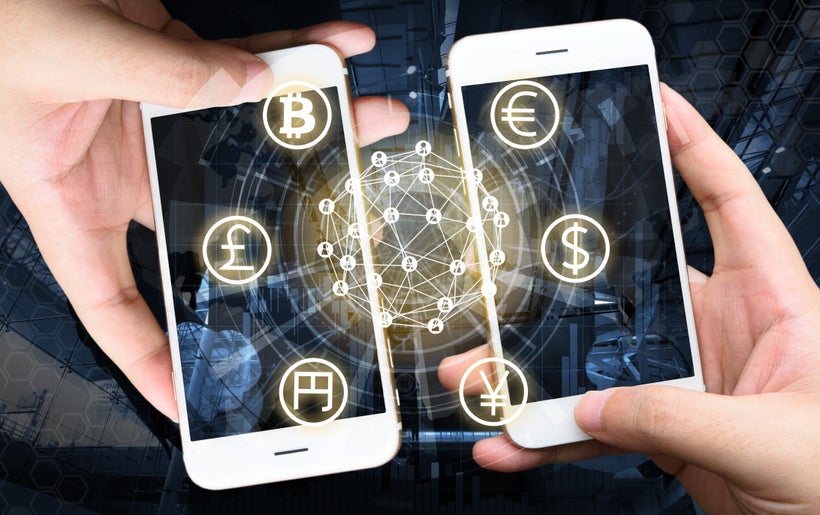 [...] what if users could directly benefit from the time they spend using various apps and services? For instance, what if an uber rider can earn a profit during the duration of their ride? Or, what if a NY Times reader can earn revenue during the time they spend reading articles on the site? It may sound too good to be true, but a new blockchain platform founded by serial entrepreneurs and experts in the fields of finitech, gamedev and media content is making this possible.
By Todd Massedge
There's been a lot of chatter about Bitcoin, Ethereum, and other cryptocurrencies recently.
Why?
Many are calling them the currencies of the future. Yet, they are often pretty confusing topics for people just learning about the space. So is Bitcoin safe enough to invest some of your savings into? Should you buy cryptocurrency? What's the difference between Bitcoin, Ethereum, and blockchain? Let's get started.
By Debbie Carlson
Want to be a better money consumer? Planning for a big purchase like a vacation or home improvement, or just want to improve your lifestyle?
Personal finance apps take the guesswork out of saving and spending, but some people fear using them, given security breaches, such as the Equifax breach, since users need to enter financial information.
Before downloading any app, read the firm's security policies, and know what it does with the data it receives, said Shane Caniglia, president of The Rich Dad Co., an education compnay founded by personal-finance expert and "Rich Dad Poor Dad" author Robert Kiyosaki.
With that in mind, several top personal finance experts revealed their favorite apps - many theu use themselves. The makers of these apps say they use bank-level security to protect consumers.
By Jeana Tahnk
Being CFO of the household is a mix of making good financial decisions, budgeting properly, and also relying on creative thinking to help save money wherever possible. We teach our kids about recycling, but there are many ways to extend that philosophy beyond plastic and paper and apply it to your own life as total boss of the budget.
Here are six easy ways to take advantage of what you have in your home to save a little bit more and wear your title proudly.
By Nicole Yi
I've never logged onto my online banking portal without nerves. I admit that I even sometimes refuse to check my balances to keep myself in a state of denial. But when I recently went in to see how much damage I've done so far this month, I was met with an entirely foreign feeling: relief. Usually by this point into the month, I would've already breezed through my checking account and had to choose between surviving off of Cup Noodles (which are delicious) until pay day or racking up my credit card debt. But after a few weeks of actively trying to save money, I've already begun to see major results.
By Mariana Seiffert
Christmas is just around the corner, and you can smell plenty of expenditures ahead. To be on the safe side, you start saving money post this Christmas till next Christmas. However, even if you did not get into it, it is never too late to get into some smart money-saving habits. Even a couple of months of savings would allow you to do Christmas shopping without looking at your pocket every time. Let's check out some smart money saving tips.