Blog
By Damona Hoffman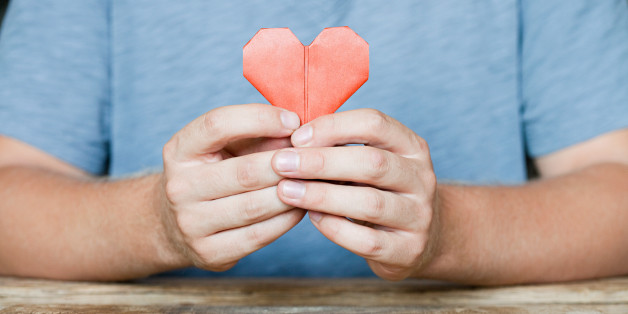 It costs roughly $738.36 a year to date according to a recent Match.com survey. $61.53 per month is really no small number when you think about it. That's an electric bill, lunches for a week, or a tank of premium gas. Considering that restaurants, florists and shops aim to capitalize on the hopeless romantic in us, the cost of a February fling could be double or even triple the usual monthly average.
However, if you're dating on this great Hallmark holiday, it is possible to find love while watching your wallet. Here are six clever ways to save money this Valentine's Day.
By Antonio Madeira
Valentine's Day is upon us! Forgot? No worries, Bitcoinist has you covered. We are going to show you the best gifts Bitcoin can buy for all your Valentine's Day needs!
Valentine's Day is here and if you're as bad with this kind of things as I am, then you're probably looking for a last-minute gift that can fill someone's heart without emptying your pockets. There's only one problem, though: If you really are like me, then you probably don't have any fiat cash on you either. Or maybe you just want to use Bitcoin because, hey a special occasion deserves a special currency!
While a permanent love letter on the most secure and popular blockchain is a pretty strong statement and can be done in a few minutes, your better half may be expecting something more tangible.
By Donna Freedman
Most of these money-saving tactics don't hurt a bit. Some might even make you healthier.
Start saving now!
Think you can't save? Think again! Sure, it seems like there's not much wiggle room in your budget, due to the rising costs of basic necessities - but that's all the more reason to have a slush fund. Fortunately, there are plenty of painless ways to siphon cash from even a fixed income.
Start slowly but do start; those money seeds will blossom into an extra layer of financial security. That sure beats wondering if you can really afford to put a $20 bill in a grandchild's birthday card.
By Jeff John Roberts
Coinbase, the most popular U.S. crypto-currency exchange, released "Bitcoin Cash" - a new currency created this summer and currently worth around $3,000 - into many customer accounts on Tuesday evening.
By Kristen Fischer
Whether you shop smart to get great deals on holiday gifts or weatherproof your home so you don't pay huge heating bills when it gets frigid outside, there are plenty of ways to save money from December through February - and beyond.
We've rounded up a few that you may not know about so you can start saving a little dough!
By Taylor Fennell
The Money Education Center shares tips about holiday shopping and savings.
As the holiday break quickly approaches, the Money Education Center is sharing advice about holiday shopping and budgeting.
According to the National Retail Federation, 46 percent of adults between the ages of 18 and 24 will spend more money on gifts this holiday season than they did last year. The Money Education Center was created to teach students about proper financial habits and provides information about smart shopping and gifting for the holidays.
By Brian Hill
Check cashing is a relatively simple business. An individual has a check made out to him. He may not have a bank account, may not want to wait for the check to clear, or may not be able to get to his own bank to get his money quickly. He presents the check to the check-cashing business. The check-cashing business verifies his identification, asks the client to endorse the check and gives him the amount of the check less a transaction fee. The business then deposits the check in its bank account. As simple as the business is, there are inherent risks ans regulations that must be followed. Your smal business may offer strictly checkc ashing services only, offer bill paying, money orders and payday loans in addition, or be part of another operation, such as inside a convenience store.
By David Meyer
More people are now searching online for how to buy bitcoin than they are expressing interest in buying gold, according to a new report.
Per Bloomberg, the surge in the cryptocurrency's attraction is coinciding with a well-performing U.S. stock market to reduce interest in gold, that traditional safe haven. The news service looked at Google Trends to discover that "buy bitcoin" is now a more popular search term than "buy gold."
By David Goodboy
What makes more sense, gold or bitcoin? Just a few short years ago, this question would have elicited howls of laughter from 99% of investors.
Bitcoin adherents were ridiculed by nearly everyone for even being involved with the product. Gold bugs are still exclaiming, "How dare someone even compare a faddish digital currency, not even a decade old, to thousands of years of gold's history?".
Even today, in the midst of what is one of the most fantastic bull runs of all time in any investment, bitcoin and the other cryptocurrencies are nowhere near mainstream acceptance. Many investors doubt bitcoin's worth, even wondering if it has any true value at all.
Despite the massive gains, when compared to gold, bitcoin is a mere blip on the timeline history. But it's this widespread doubt and fear that make bitcoin superior to gold as an investment.
The public never gets fully involved with novel, world-changing technologies until after the first explosive move higher. Smart investors are quietly amassing bitcoin and the other blockchain-based assets during what I see as the early stage of a massive bull run.
I do not doubt that digital currencies and their blockchain blackbone are the future of global commerce. In fact, it;s apparent that the entire economic system is being forever altered by this technology. Investors who understand the changes taking place have already made fortunes, and there is still tremendous upside to come!